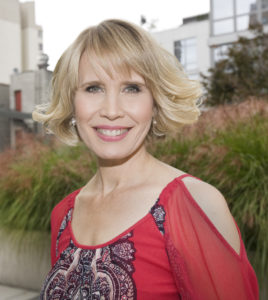 Need ideas for useful, beautiful and memorable gifts this holiday season? Here are The GPS Girl's favorite things for 2016 – as well as our very own shopping cart at thegpsgirl.com/shop where you can find holiday music, books to uplift and products to help you recalculate – happy shopping and happy holidays xoxo #itisnevertoolatetorecalculate
1. Natchie Art
Down Under the Manhattan Bridge Overpass is a trove of holiday treasures. Natchie is Nadia Ackerman, an artist with the most charming drawings of NYC scenes now available as prints and all manner of gorgeous goods.
2. Essence of Vali Aromatherapy
I am a huge fan of Vali's oils and mists made from pure plants; so much so we worked together on a customized aroma, the Recalculate Your Life mist. Bestsellers like Sleep and Passion give you exactly what they say they will.
3. Swarovski Holiday Ornament
In a home of few possessions I admit to collecting one of these crystal beauties every year since our son was born.
4. Money Master the Game by Tony Robbins
A transformational book for even those who have read every money book around. A powerful tool for creating and implementing a life you love.
5. Tickets to the Theatre
There is nothing like it. Whether for yourself or for loved ones, sharing an in person artistic experience is one of the most memorable gifts you can give. Read on if you would like to have something to wrap up to go with it.
5b. Books about Theatre
Hamilton, the book of the making of the broadway show is a masterpiece. Add to it The Untold Stories of Broadway for the true theatre obsessive.
6. Scrabble
Yes the board game. I am in love with gifts that create experiences, interaction and togetherness. In an attempt to not only ever be on my phone, we love to play Scrabble and Uno and seek out brand new ones. Put the screen down and play with real tiles, boards and cards.
7. Chocolate, Caramel or Peppermint Cocoa Fit Chews
These super delicious treats are vegan, gluten and sugar free. Absolutely diabetic friendly and will also satisfy hunger. From Arbonne so you know they are pure and safe.
8. Moticise Mindset Reset DVD
A mind and body workout at the same time? Yes please. Calling all multi-taskers wanting to combine motivation and exercise, Sonia Satra's mindset reset is a groundbreaking process to keep you strong and focused on where you want to be headed. It's a game changer.
9. A Spiralizer
These kitchen contraptions make your vegetables into glorious ribbons to create salads you can't believe. If you are breathing you need one. I swear my veggies actually taste better.
10. Amazon Dot Speaker
It seems like there is now another woman in the house. Call out "Alexa" and "she" can give you the news (actual news from NPR), the weather and your favorite song or style of music. She is a part of our daily lives in a very satisfying way.