Spend a weekend with Karen Jacobsen
The CREATE Experience
a Mastermind Retreat
is for life long learners who want next level
Professional Development for Life and Work
The Whitsundays, Queensland: April 9th – 11th, 2021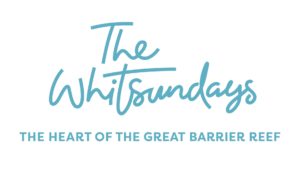 What does it take to navigate change powerfully?
In this special retreat experience, Karen will show you how to Recalculate.
You will discover:
– The steps to take to engage and unlock your potential
– How to listen to your Inner GPS
– Setting the stage for optimal health
Define success and fulfillment for yourself, and identify how inspired action arises. You will learn new strategies, effective tools & templates, including directions for a new way of life. One where effortlessness is always available to you.
And, this all takes place in an intimate, confidential setting surrounded by a collaborative spirit.
"Karen Jacobsen's workshops give you immediate gratification in seeing what is possible to create in your life. She is an inspiring teacher/leader who helps each one of her clients devise a roadmap for their future that is easy and fun to follow. Her commitment to each and every person achieving their goals, dreams and aspirations is palpable. Every business owner and company CEO will benefit from working with Karen. She is after all, The GPS Girl – helping people navigate through all the dimensions of their lives."
Valerie Bennis Business Owner & Aromatherapist, Essence of Vali
Investment for this event is $2,200 for all tuition, luxury accommodation and gourmet meals.

The CREATE Experience mastermind retreat is limited to a small group of participants and is an immersive and all-inclusive event.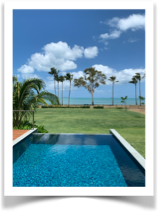 The weekend begins on Friday at 3:00 p.m. sharp and ends on Sunday at noon.  No late arrivals and no early departures.  You must be present and available for all sessions.  No exceptions.
Note:  This weekend calls for confidentiality regarding all information shared by participants. We will be in close quarters in a luxurious setting to identify what is most important to you with clarity, confidence and focus.
All books, tools and materials are included.
MODULE 1: Friday afternoon   3:00 p.m. to 6:00 p.m.  Mastermind dinner   6:30 p.m.
Breakfast at leisure both Saturday and Sunday
MODULE 2: Saturday morning   9:00 a.m. to Noon  Lunch  Noon to 2:00 p.m.
MODULE 3: Saturday afternoon   3:00 p.m. to 6:00 p.m.
The Acknowledgement Dinner: Saturday at 6:30 p.m., Dress: Festive
MODULE 4: Sunday morning   9:00 a.m. to Noon
To register with a $500, non-refundable deposit, email Karen@thegpsgirl.com and a registration form will be forwarded.  Prior to attending you will be required to complete and return a set of pre-planning materials.
*Ask about our optional additional 3rd night which includes:
– Body work/massage treatments
– Healthy cooking instruction
– Time for casual conversation and reflection before emerging into the world.*